A New Type of Infrared Temperature Measuring Window for Kiln Sweeping System--Fluorophlogite
09-03-2023
At present, Fluorphlogite is favored by manufacturers of kiln thermal imaging camera systems (ie kiln carcass scanners). The infrared temperature measurement window used in the equipment replaces silicon, natural mica, zinc selenide and other materials, ensuring stable performance and greatly reducing costs.
As the concentrators, reflectors and sensing devices inside the environmental box can not be wiped directly, and the cement plant uses more environmental dust, if the window is not installed, the service life of the temperature scanner will be greatly reduced. Many manufacturers suffer from not finding suitable materials, either too expensive or poor light transmission. Fluorine crystal mica has solved this problem. Can ensure 90% of the high transmittance, but also can add a little Radian, to ensure that the infrared will not be refracted at all angles, and the price is less than half of other materials.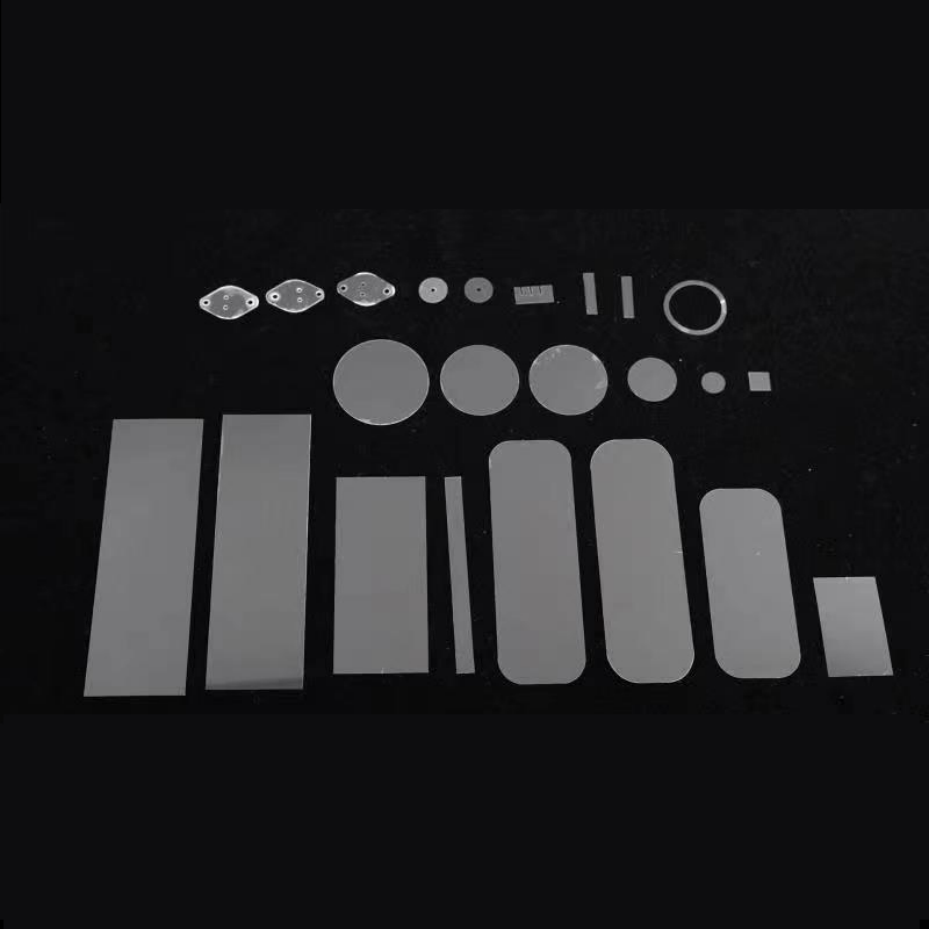 The specifications and dimensions of our machinable production are:
It can be machined into various shapes according to the size required by users in the range of 165mm × 53mm or 76mm. Thickness within the range of 2mm~0.02mm can be allocated according to user requirements.
If you are interested in our products, we can provide samples free of charge. Look forward to further communication and cooperation with the personnel of various companies.